Pair of Wide 14K Bracelets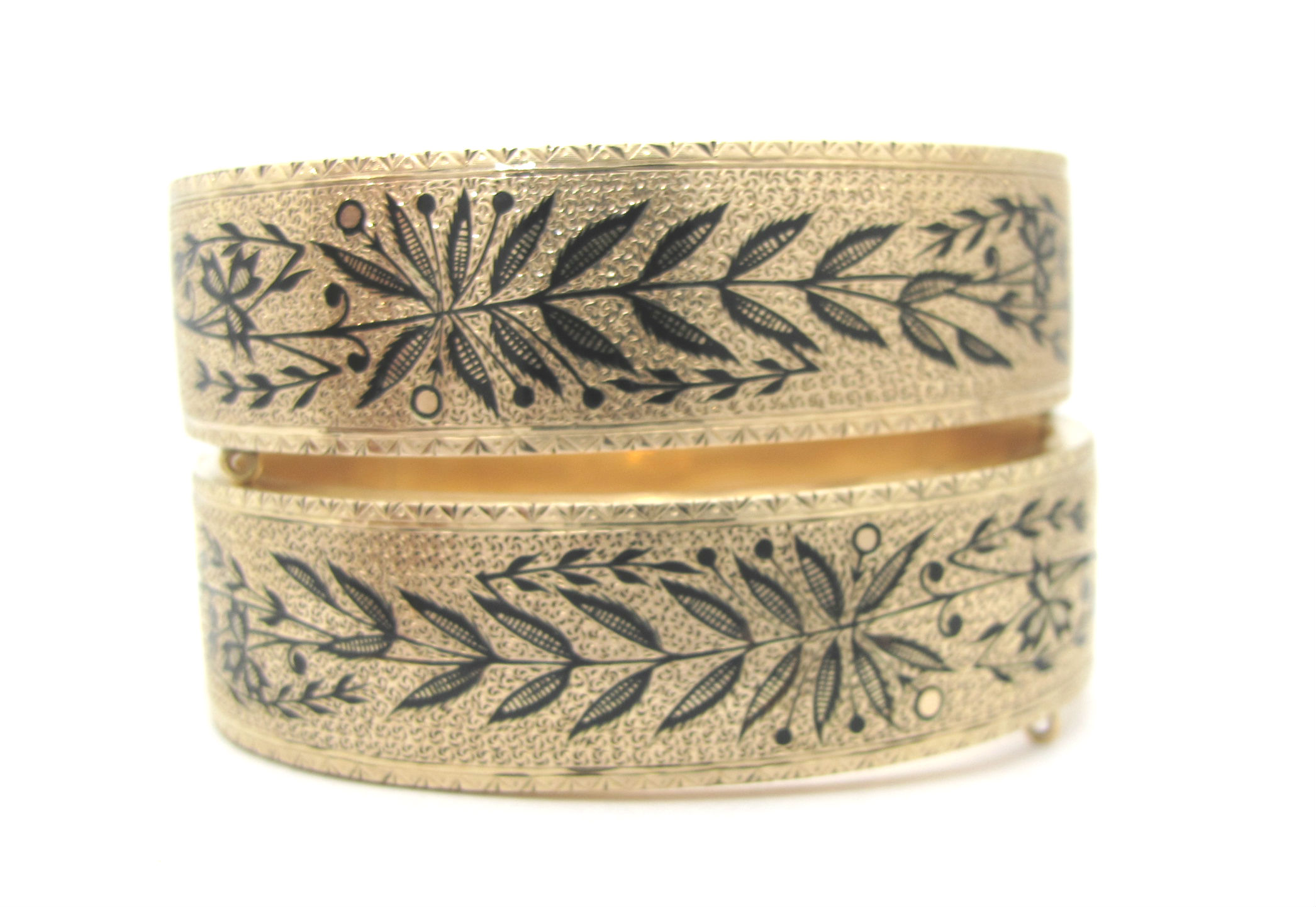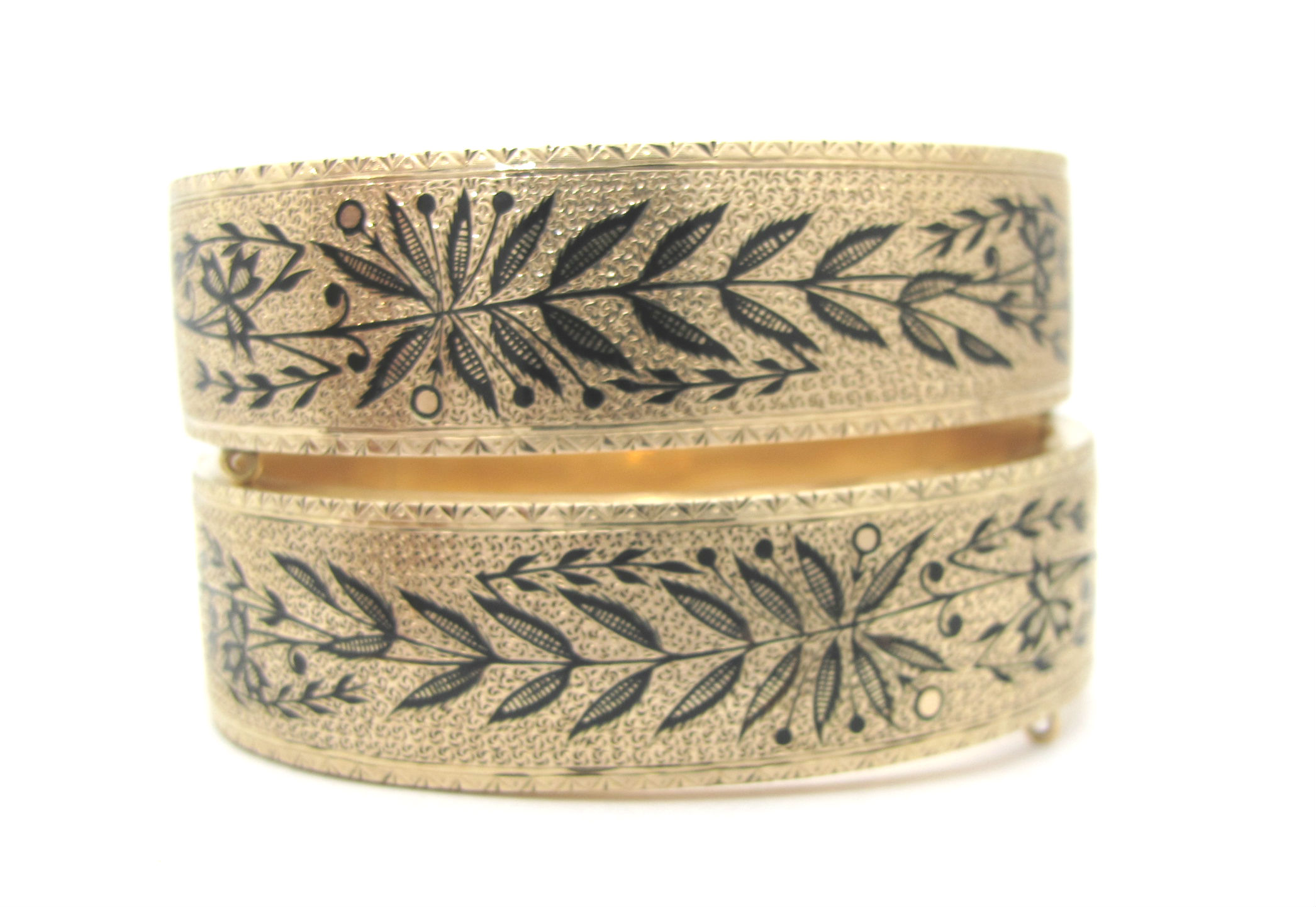 Pair of Wide 14K Bracelets
Oh our heart skipped a beat when we came across this lovely matched pair of Victorian bangles. They can be stacked on one arm or worn as they would have been in the mid-19th century, one on each wrist. Each bangle measures 5/8 of an inch wide and the inside diameters measure approximately 6.25 inches.
Bracelets are 14K rosy yellow gold with Taille d'epargné enamel, stipple background and a hand engraved border. One side features an aesthetic movement design with leaves and branches moving in a decrescendo across the top and the other side is a strong geometric pattern firmly symmetrical.
These bracelets have a secure closure and the safety chains have been omitted. Inside the bracelets, there are a few dents which are not visible when worn. These bracelets are in excellent antique condition.