During the latter half of the nineteenth-century, the publication of Darwin's Origin of Species coupled with massive urbanization resulted in a popular fascination with the natural world. One of the more weird and wonderful ways this fascination manifested was as a fad for jewelry created from the iridescent green shells of Brazilian tortoise beetles. The little jewel-toned bugs were incorporated into everything from hatpins to bracelets, and c. 1884 the Countess Granville even had an entire suite crafted of beetles:
We recently acquired our own pair of Victorian beetle earrings set in 14k gold, which are a bit more subtle than the countess's tiara: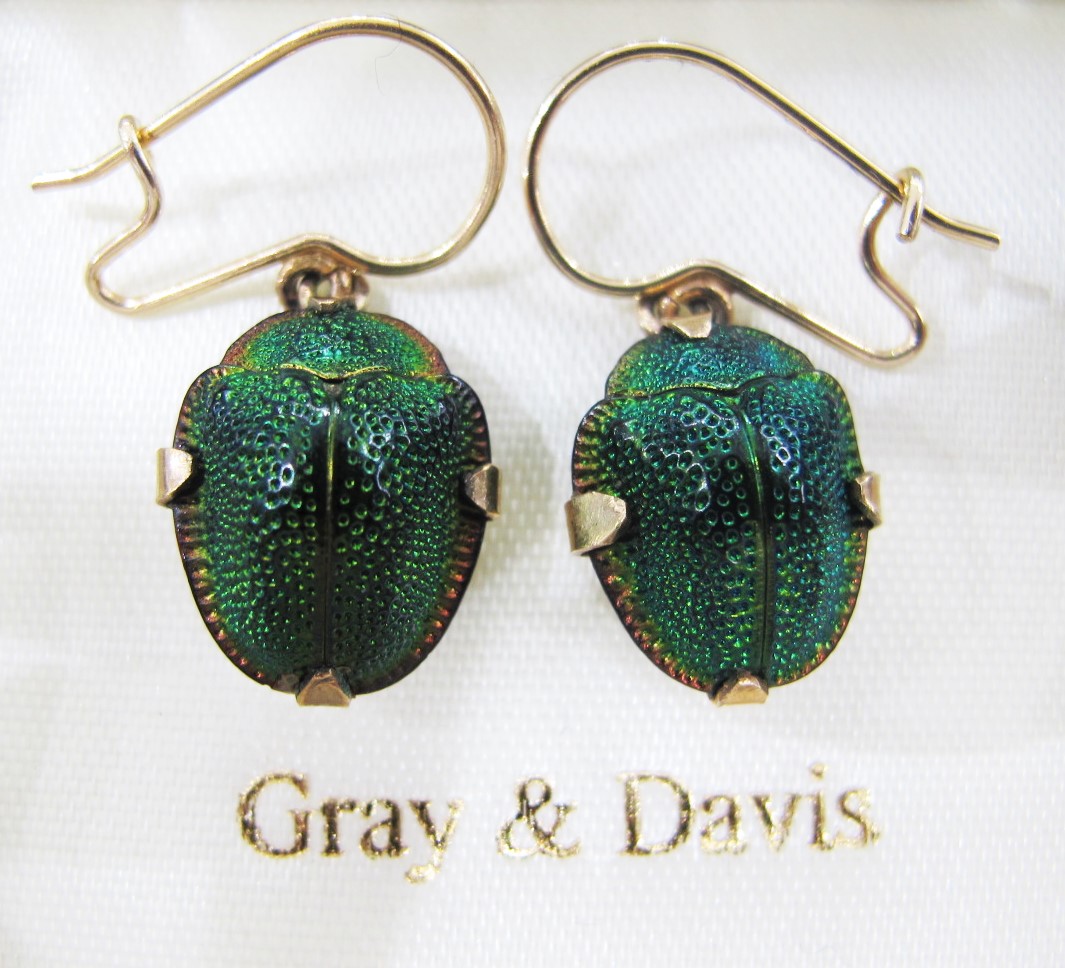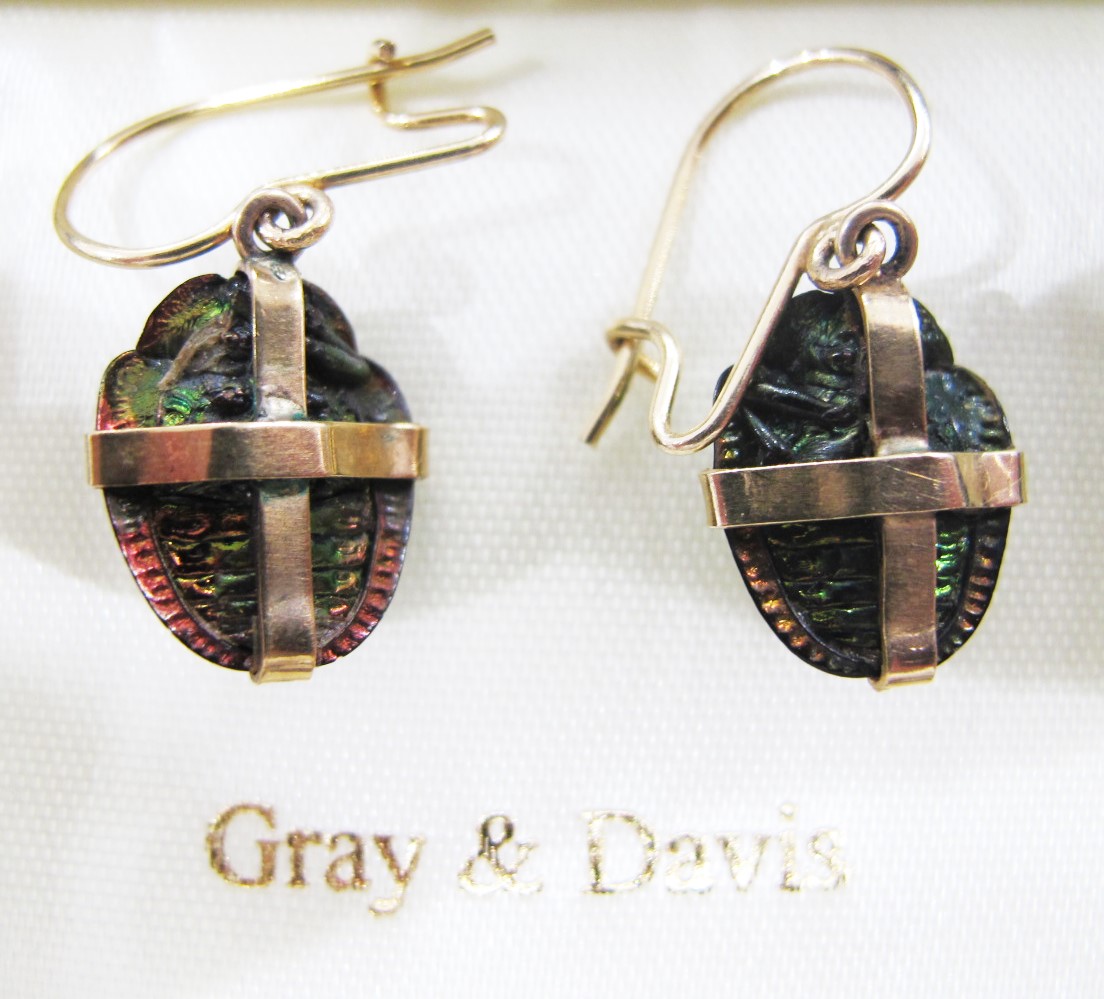 Both a charming accessory and excellent conversation starter, these earrings would be a truly special addition to any collector's jewel box.