It's usually possible to date a piece of antique jewelry by observing materials, style and production methods, but if a piece was never marked by its manufacturers, it's often impossible to know for sure the specifics of where it was made and who has owned it over the years.
However, every once in a while you get lucky and find a piece that has its history written right on it!
When we recently acquired this late nineteenth-century ring setting, we were initially drawn to its impeccable craftsmanship and graceful design.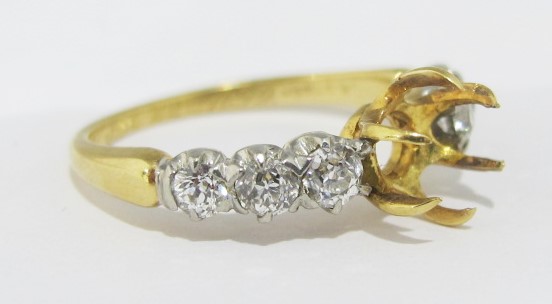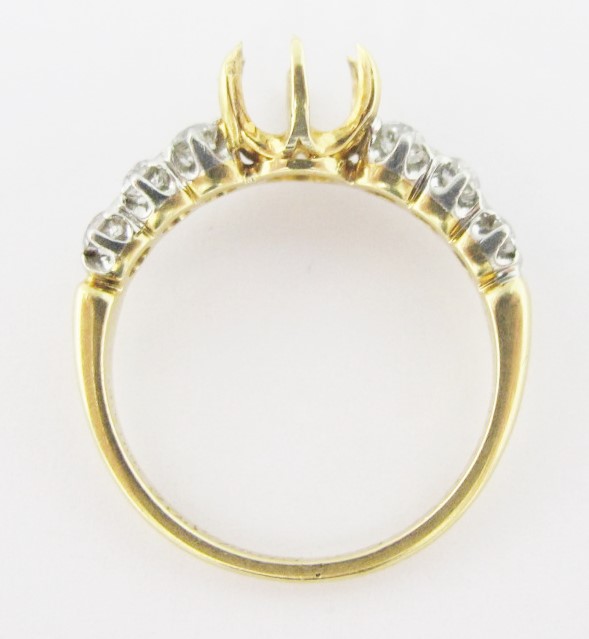 The best part is hidden inside the band: the ring is engraved, in clear and elegant script, with a couples' initials and special date (HLB to EW, July 22nd, 1899). It is also stamped with the slightly-worn maker's mark,"TB Starr."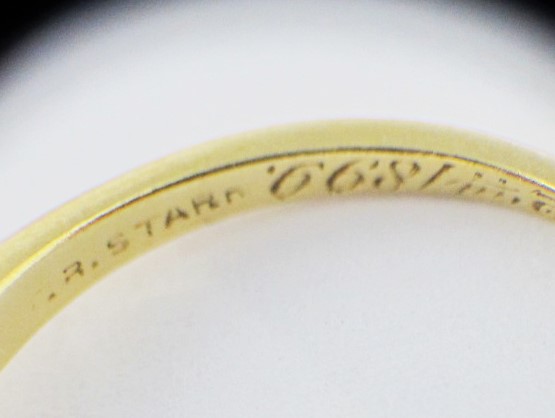 The "TB Starr" stamp belongs to Theodore B. Starr, a celebrated merchant of jewels and silverware who was called "one of the leading jewelers in the city" in his 1907 New York Times obituary. Before forming his own company, he had partnered with Herman Marcus (a celebrated on-again-off-again designer for Tiffany & Co., and later founder of Marcus & Co.)
The ring is crafted in 18k yellow gold and platinum, and retains its six original old European-cut accent diamonds. The now-empty center most likely held a natural pearl when it was first purchased, over a century ago.
The only question that remains, is what sort of gem should take the pearl's place?